Saturday 16th December, 2023 at 7:30pm
Chapel of St Cross, Winchester SO23 9SD
£18 (age 21 and under £1)
Buy online from TicketSource (booking fee applies) or at the door, subject to availability.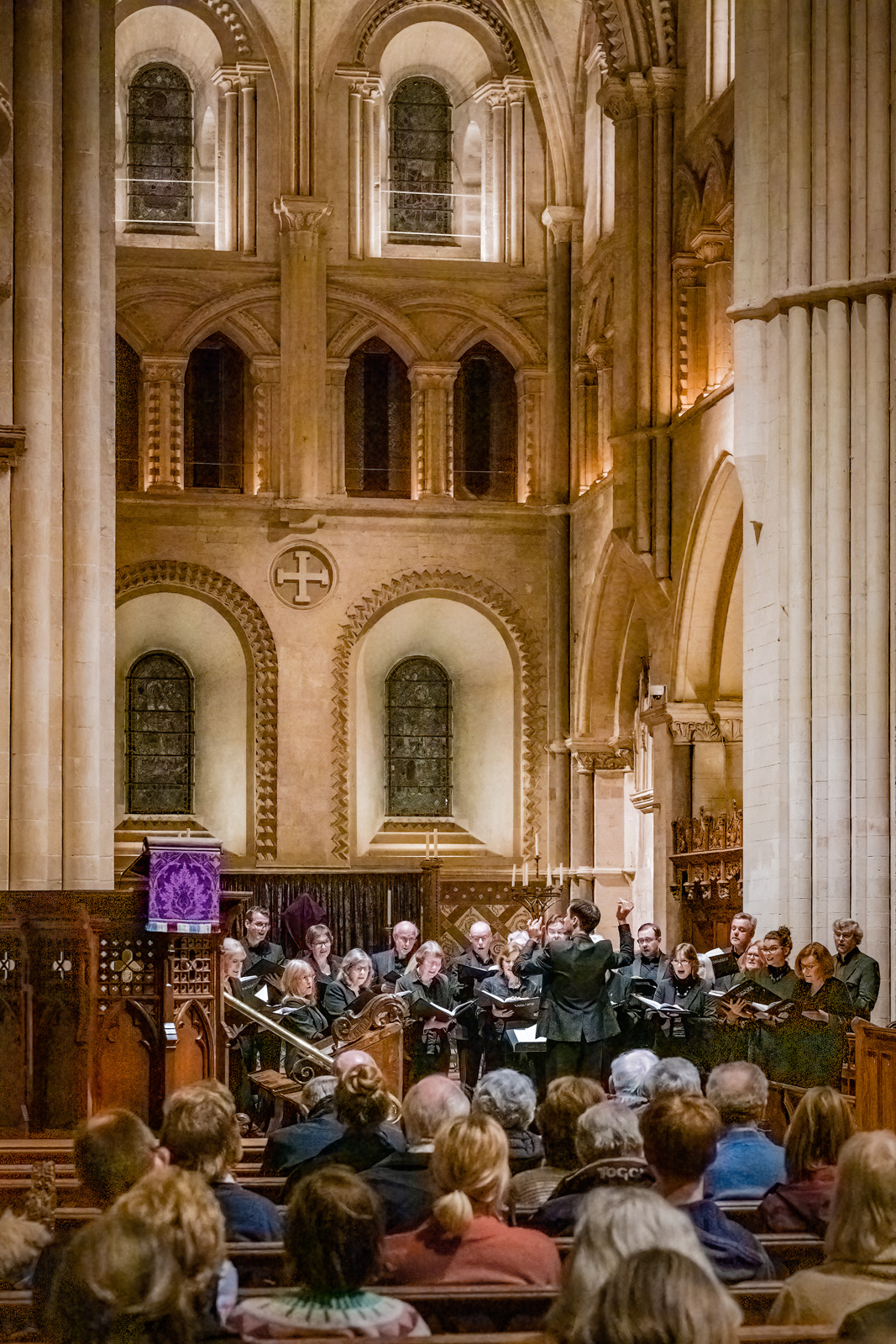 A word from our Musical Director...
Every year, Southern Voices looks forward to its Christmas Concert in the Chapel of St Cross, Winchester. It forms the centre of the choir's choral year and this year it falls on Saturday 16th December at 7.30pm.

As always, the choir will sing carols old and new and present a wonderful package of Christmas delights including Jamie W Hall's new carol O nata lux. O nata lux is a brand-new carol composed by former Hampshire resident Jamie W. Hall whose #ChoirsAgainstCancer project has been phenomenally successful since 2016 in raising funds to support MacMillan Cancer Support. The project invites choirs of all types to join together during the festive period by performing the carol both live and online. The carol is about light shining in the darkness, especially for people experiencing one of life's darkest moments.

Jamie asks for donations to Macmillan Cancer Support through his Crowdfunding page: #ChoirsAgainstCancer whenever a group wishes to perform the work. There will be a retiring collection which will be added to this fund.