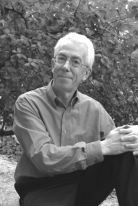 GRAHAM CALDBECK is one of Britain's leading choral conductors, known for his wide-ranging musical skills, innovative programming and vital and stylish performances.
After reading music at Trinity College, Cambridge, where he was a Choral Scholar under Richard Marlow, he sang with Guildford Cathedral Choir under Barry Rose and Winchester Cathedral Choir under Martin Neary and David Hill. He holds both the Fellowship and Choir Training diplomas of the Royal College of Organists and is a former Assistant Organist at St. Martin-in-the-Fields, London. In September 2004 he took up the position of Director of Music at
St Mary The Boltons,
SW10.
Graham was one of the co-founders of Southern Voices and conducted the choir from 1984 until the end of 1999, establishing it as one of the leading choirs in the area. He has conducted the
Somerset Chamber Choir
since 1990 and, from 1996, has also directed the
Nonsuch Singers
, described by The Times as 'one of London's best chamber choirs'. With both choirs he has performed with many of the UK's finest vocal soloists and period instrument ensembles. From 2005 he has also been appointed conductor of the
Mayfield Festival Choir
in Sussex.
In 2003 he conducted the Nonsuch Singers in the televised world première of Sir John Tavener's Exhortation and Kohima as part of the Royal British Legion Festival of Remembrance in the Royal Albert Hall, in the presence of Her Majesty the Queen and the composer.
Graham was Head of the Hampshire Specialist Music Course at Peter Symonds College between 1980 and 1989 and then moved to the Royal College of Music where, between 1989 and 2004, he held a succession of senior posts as well as working as an Academic Studies professor and conducting the Junior Department choirs, RCM Chorus and RCM Chamber Choir. He left the College to pursue a freelance career as conductor, teacher, vocal coach and keyboard player.